Regular price
Sale price
$15.00 USD
Unit price
per
Sale
Sold out
 Mystical Brew Candle: By the Powers of 3x3, So Mote It Be—The Season's Ultimate Enchanted Elixir!
Limited Stock Alert! Summon Yours Before They Vanish in a Puff of Smoke!

Size: 4.6 oz  
Burn Time: Up to 48 Bewitched Hours  
Wax: Soy-Based (Absolutely No Cauldron Spills!)  
Wick: 100% Cotton  
Crystals: Protective Black Tourmaline & Radiant Sunstone  
Fragrance Notes: A spellbinding blend of Cinnamon, Nutmeg, Cloves, Buttercream, Pumpkin, Smoked Embers, and Vanilla
A Sorcerous Sensation for the Senses!
Dive into a world where magic meets the mundane. The Mystical Brew Candle isn't just a candle—it's an aromatic portal to enchanted realms. Imagine the scents of an age-old forest blending with a cozy autumnal bakery—that's the olfactory journey awaiting you. 🍂🔮

An Olfactory Ode to Autumn
As the wick ignites, be prepared for a dance of fragrances—spicy cinnamon, warm nutmeg, and fragrant cloves lead the charge. It feels as though autumn herself is waltzing around your room. Swirling hints of buttercream and pumpkin whisper promises of cozy nights, all wrapped up in a sultry embrace of smoked embers and sweet vanilla.

A Little Magic, A Little Shine
Inside every Mystical Brew Candle lies a secret treasure: crystals of black tourmaline and sunstone. Beyond their dazzling beauty, these gemstones carry energies to enhance your space's aura. So, each time you light your candle, you're also igniting a circle of protection and positivity.

For the Wizards, Witches, and Everyone in Between

On the hunt for the most bewitching gift this season? For that friend who's just a tad mystic or the coworker who loves a sprinkle of whimsy in their life, this is the ultimate present. But a word to the wise: these magical candles are disappearing faster than a gnome in daylight!

Join the Mystical Tribe

Enough reading; it's time for some mystical action! Add this gem to your collection, perfect for summoning delightful vibes, a dash of dance, or even some moonlit meditation.

Step into a realm of magic and wonder. While the Mystical Brew Candle might not grant wishes, it'll certainly cast a spell over your senses. By the powers of 3x3, so mote it be—let this season be the most enchanting yet! 🌙🍁🕯️
Candle Care

BURNING INSTRUCTIONS
•Trim wick to 1⁄4" before lighting.
•Leave the candle lit at least 3-4 hours for the first time toavoid 'tunneling'.
•Do not burn the candle for more than 4 hours at a time.
•Only burn the candle on a level, fire-resistant surface.
•Keep the candle free of any foreign materials including matches and wick trimmings.
•Use a snuffer to put out the flame. •Stop use when only 1⁄4" of wax remains.
WARNING
•Always burn candle within sight.
•Never burn candle near flammable items. •Keep candle away from children and pets.
Shipping & Returns

Shipping calculated at checkout.

Free US shipping for orders over $100.

All Sales Final.
Share
View full details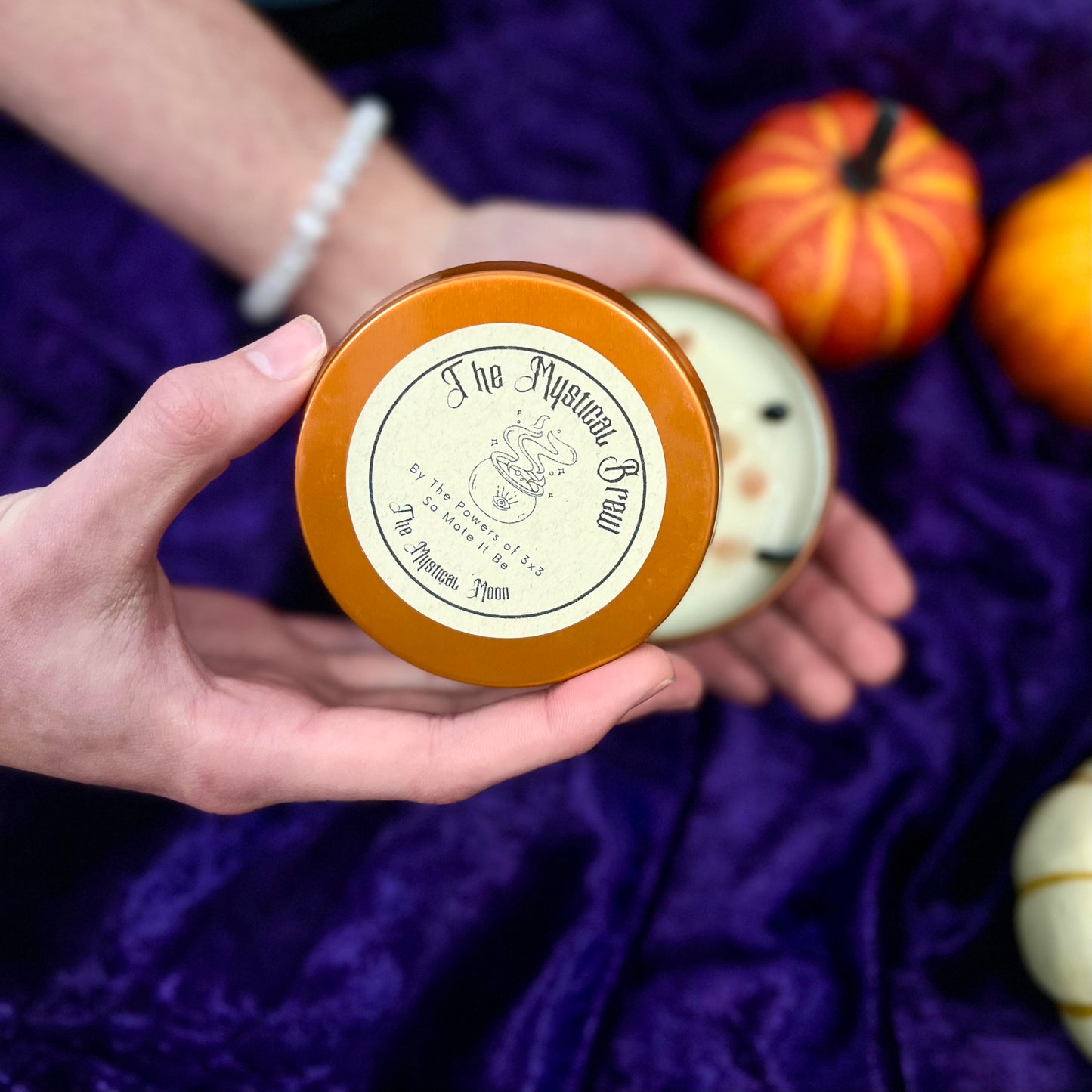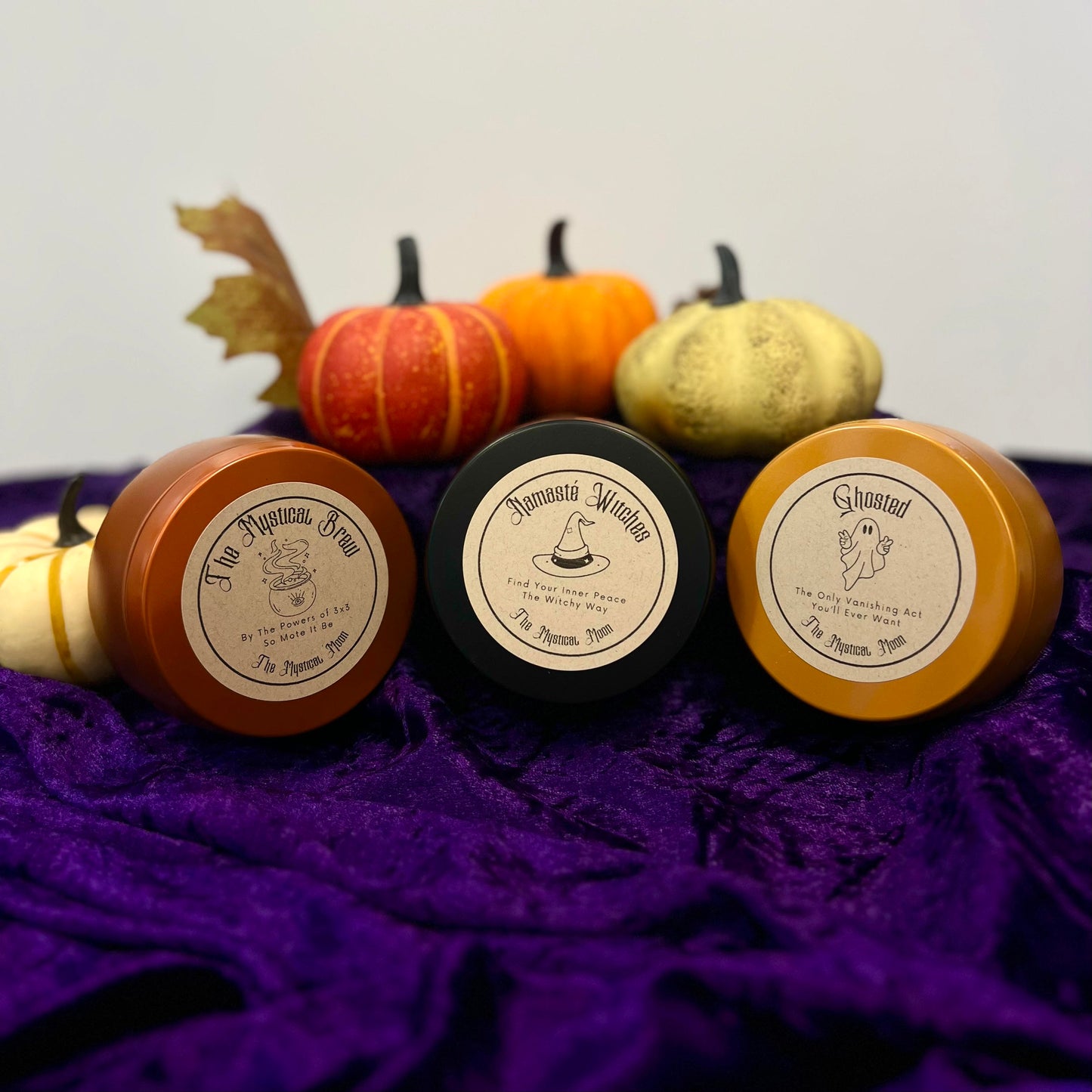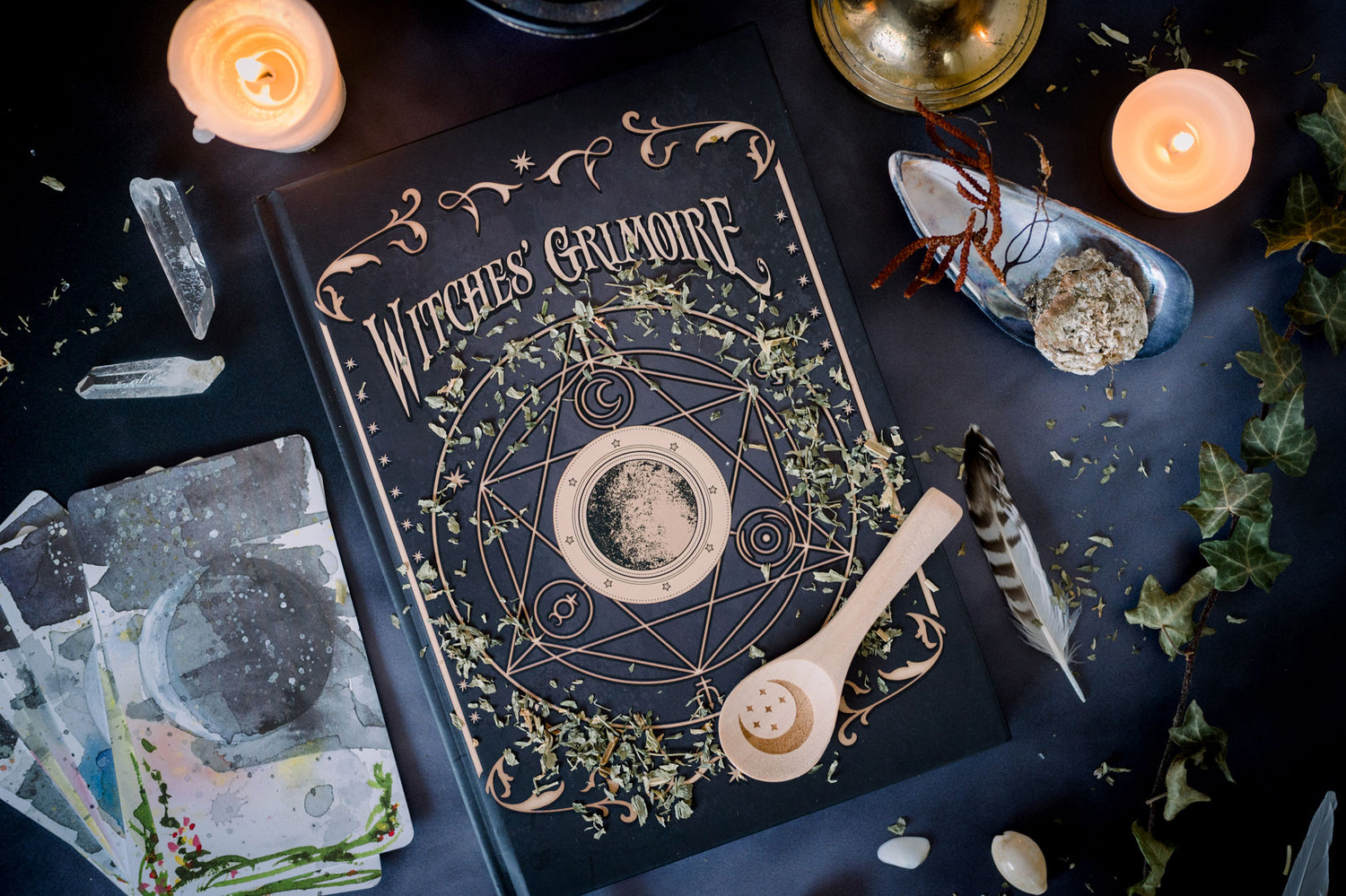 The Mystic Cave
Join our live shopping experience for special products and exclusive deals!
Learn More
Free Shipping

We offer free shipping over $100! Discount automatically applied during checkout.