Regular price
Sale price
$28.00 USD
Unit price
per
Sale
Sold out
Create Your Own Magical Soy Candle

Create your own beautifully scented bespoke soy candle infused with intentions! Choose from a variety of vessel colors to complement your space and select a healing crystal like rose quartz or amethyst to infuse positive vibrations into your Custom Candles. With an array of fragrances, you'll find your perfect soothing scent for this Handmade Herbal Intention Candle.
This thoughtful gift is handcrafted just for you. The artisanal soy based wax candle has a clean 75-80 hour burn time, emitting a calming glow. Make it meaningful by customizing the vessel, crystal, and fragrance of your Personalized Intention Candle with Crystals.
Soy Energy Candles infused with Crystals & Herbs make for a unique Scented Intention Candle. Our Aromatherapy Candles use Healing Crystals to create an amazing bespoke product.
Please allow 5 business days for your made-to-order candle to be carefully prepared and shipped. Illuminate your space with a one-of-a-kind soy candle in Amazing Scents infused with your energy and intentions.
🕯️This photo shows the angel wing jar in white containing black tourmaline, representing the protective energy and guidance of angels that blocks negative energy while promoting inner strength and resilience.🕯️

Crystal Options:

Rainbow Moonstone Chips: Resonates with the heart chakra and the energies of the moon. Fills your environment with nurturing compassion and emotional healing. Opens and purifies the heart, fostering connections grounded in love. Enhances intuition and connects you to your inner wisdom.

Rainbow Moonstone is a mesmerizing crystal that aligns with the heart chakra and the soothing energies of the moon. It envelops your surroundings in a cocoon of nurturing compassion and facilitates emotional healing. This crystal is particularly renowned for its ability to open and cleanse the heart, nurturing loving connections and relationships. Additionally, Rainbow Moonstone deepens your intuition and helps you tap into your inner wisdom.

Rose Quartz Chips: Resonates with the heart chakra, promoting boundless love and compassion. Opens and purifies the heart, fostering loving connections and relationships. Aids in emotional healing and balance.

Rose Quartz is a gentle and loving crystal that harmonizes with the heart chakra. It emanates an abundance of boundless love and compassion, making it an ideal choice for nurturing loving connections and relationships. This crystal holds the power to open and purify the heart, aiding in emotional healing and restoring balance to the emotions.

Citrine Chips: Often called the "Merchant's Stone." Encourages creativity and boosts personal power. Vibrates with energies of success, abundance, and prosperity. Invigorates and energizes the spirit.

Citrine, known as the "Merchant's Stone," is a dynamic crystal that sparks creativity and bolsters personal power. Its vibrant energy resonates with success, abundance, and prosperity, making it a valuable companion for financial and spiritual growth. Citrine's invigorating properties also serve to energize the spirit, promoting positivity and motivation.

Black Tourmaline Chips: A powerful grounding stone. Acts as a spiritual bodyguard, cleansing spaces from negative energies. Renowned for cord-cutting abilities, it severs detrimental attachments. Shields one's energy from negativity.

Black Tourmaline is a formidable grounding crystal with a protective aura. It acts as a spiritual bodyguard, effectively purging spaces of negative energies. Notably, Black Tourmaline is celebrated for its cord-cutting abilities, which assist in severing detrimental attachments. This crystal creates a strong shield around one's energy, guarding against negativity and promoting a sense of security.

Amethyst Chips: Known as the "All-Healer." Facilitates spiritual growth, connecting to higher states of consciousness. Enhances intuition and deepens meditation practices. Acts as a bridge between the physical and ethereal realms.

Amethyst, often referred to as the "All-Healer," is a transformative crystal that supports spiritual growth. It facilitates a connection to higher states of consciousness and acts as a bridge between the physical and ethereal realms. Amethyst enhances intuition and meditation practices, making it an essential tool for those seeking to deepen their spiritual journey.

Carnelian Chips: Radiates with fiery passion. A stone of motivation and endurance. Empowers with courage, positivity, and zest for life. Stimulates ambition and drive.

Carnelian is a vibrant and passionate crystal that ignites motivation and endurance. It exudes a fiery energy that empowers the wearer with courage, positivity, and a zest for life. Carnelian's stimulating properties are particularly effective in awakening ambition and driving one toward their goals and aspirations.

Amazonite Chips: Amazonite is a soothing and calming crystal that aligns with the heart and throat chakras. It facilitates open and honest communication, allowing you to express yourself with clarity and confidence. Amazonite's gentle energies promote emotional balance and inner peace, making it an excellent choice for relieving stress and anxiety. This crystal also encourages self-discovery and personal growth, helping you find harmony between your inner and outer worlds.

Fragrance Options:

1. Tonka Bean: Notes of sweet tobacco, vanilla almond, ginger root, and barrel-aged rum provide a grounding and abundant atmosphere.
2. Morning Coffee: With a blend of freshly ground coffee beans, toasted hazelnut, and sweet vanilla, this scent awakens your senses and reinvigorates your mental clarity.
3. Cannabis Complexity: An intricate aroma that opens spiritual doors and deepens your personal insight.
4. White Patchouli: Earthy musk combines with wet soil and spices to root your spirit and elevate your mood.
5. Cashmere: A luxurious mix of bergamot, sugar, lavender, vanilla, amber, musk, and sandalwood envelopes you in an aura of well-being and self-love.
6. White Tea Buds: A delicate blend of mandarin orange, white peony, and silky peach for moments of clarity and peaceful reflection.
7. Lavender Blossom: An earthy blend of fresh lavender buds and delicate floral nuances for moments of tranquility and serene repose.
8. Vanilla: Warm, aromatic, gourmand, sweet, rich, comforting. Vanilla has a rich, sweet, and gourmand aroma that's familiar and comforting.
9. Snickerdoodle: Top rich notes of cookie dough and sugar with mid notes of cocoa and butter on a base of Tonka Bean, vanilla, and cream.


Ingredients: Soy based wax, cotton wick, fragrance oils, and crystal chips.

Please note, as each candle is made-to-order, allow 5 business days for processing.
Shipping & Returns

Shipping calculated at checkout.

Free US shipping for orders over $100.

All Sales Final.
Share
View full details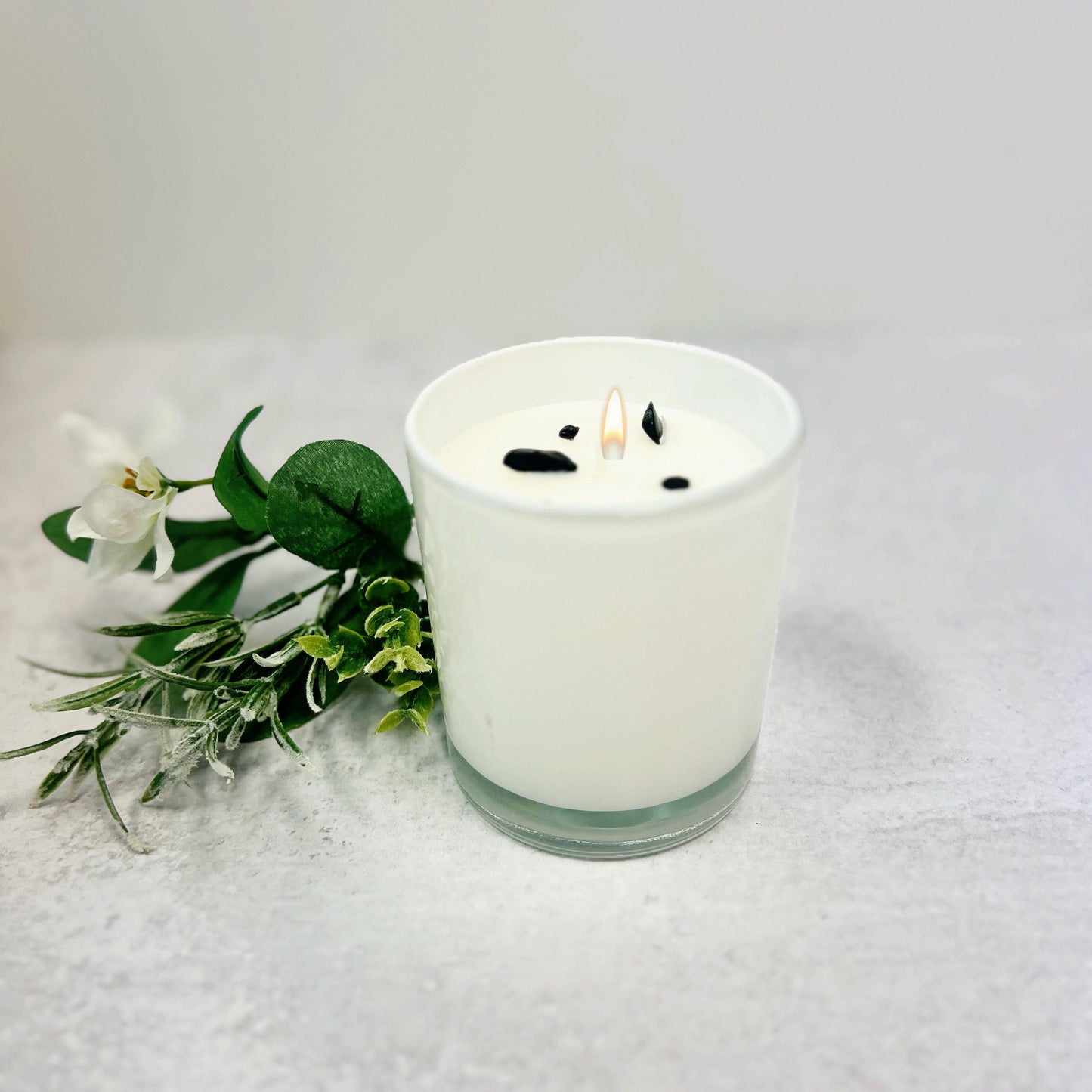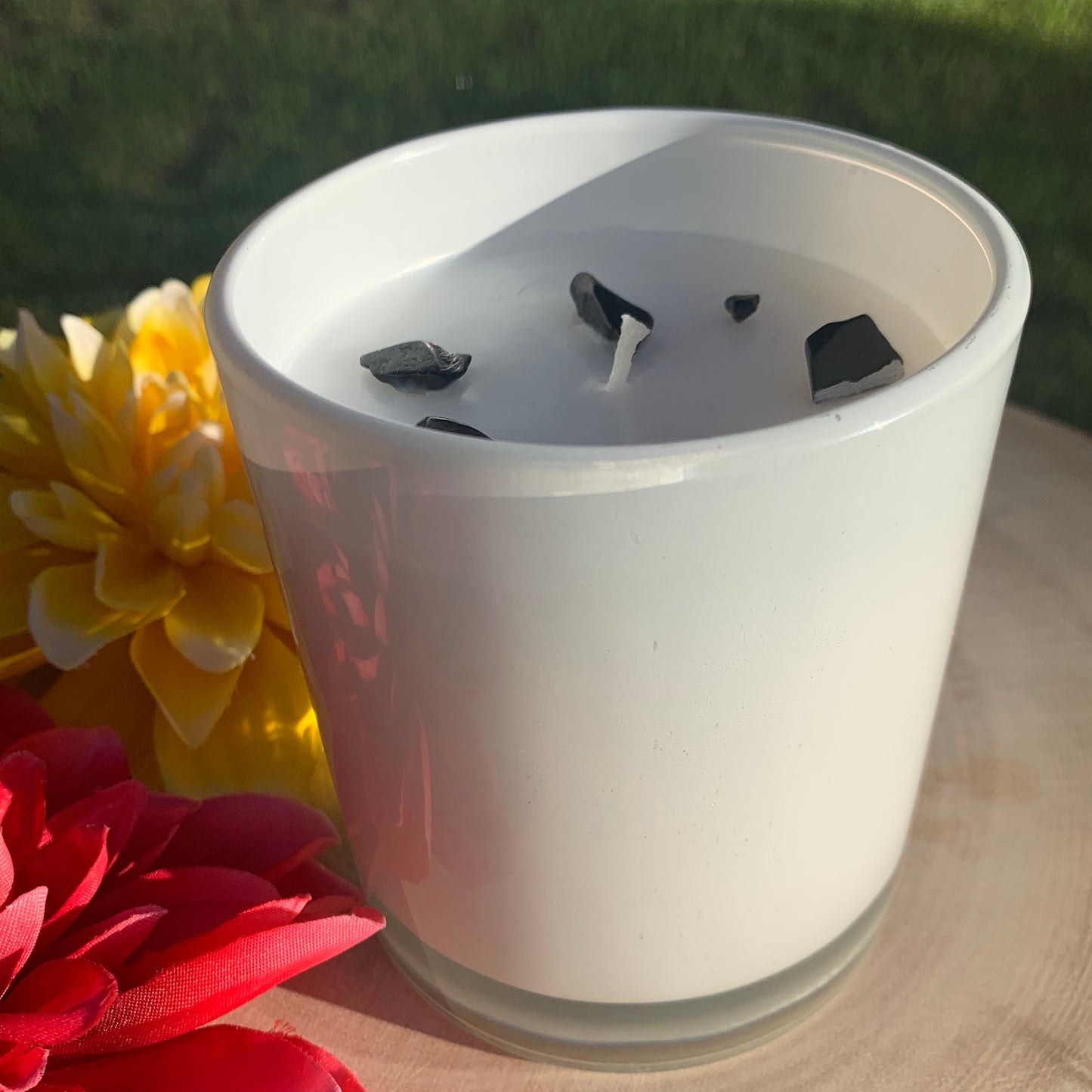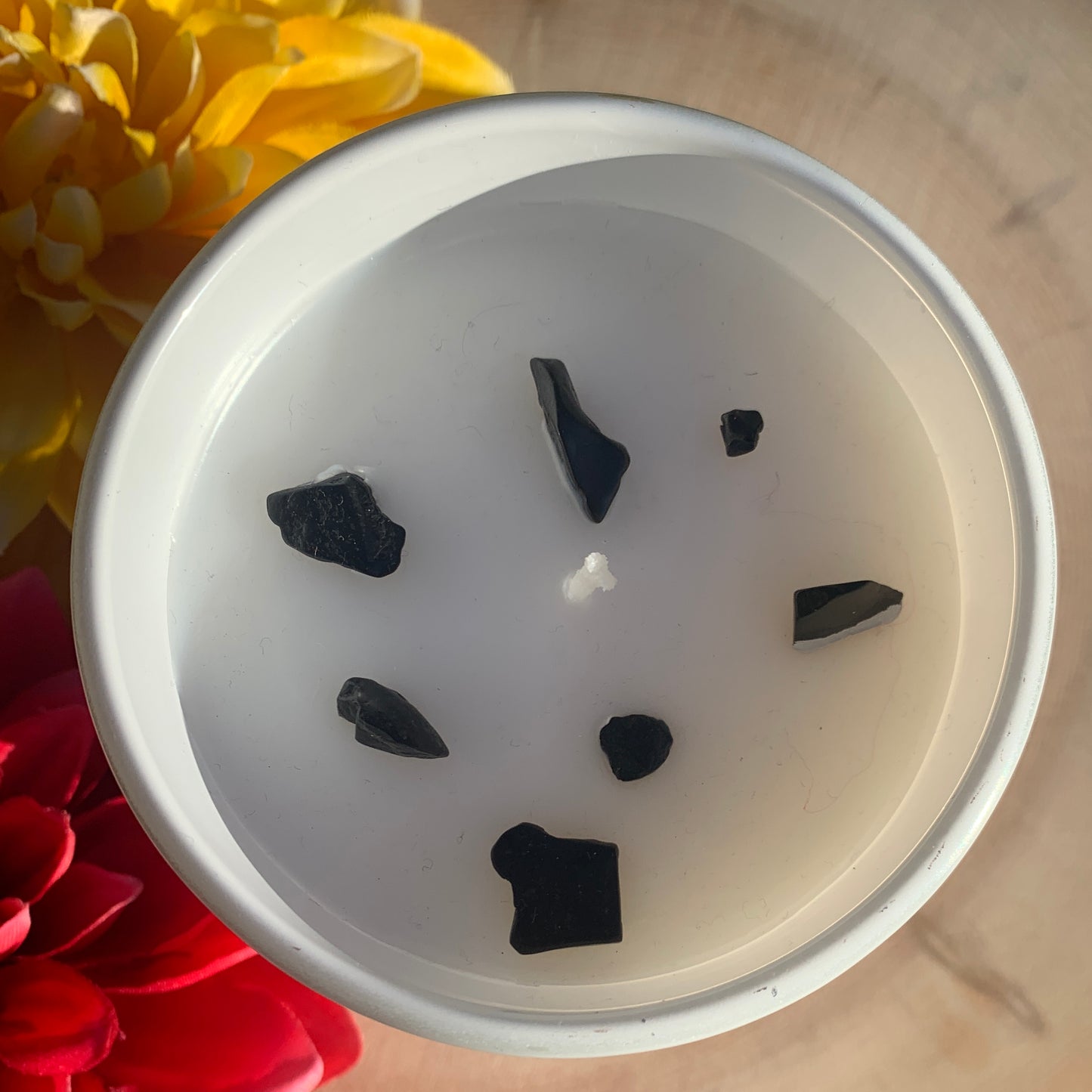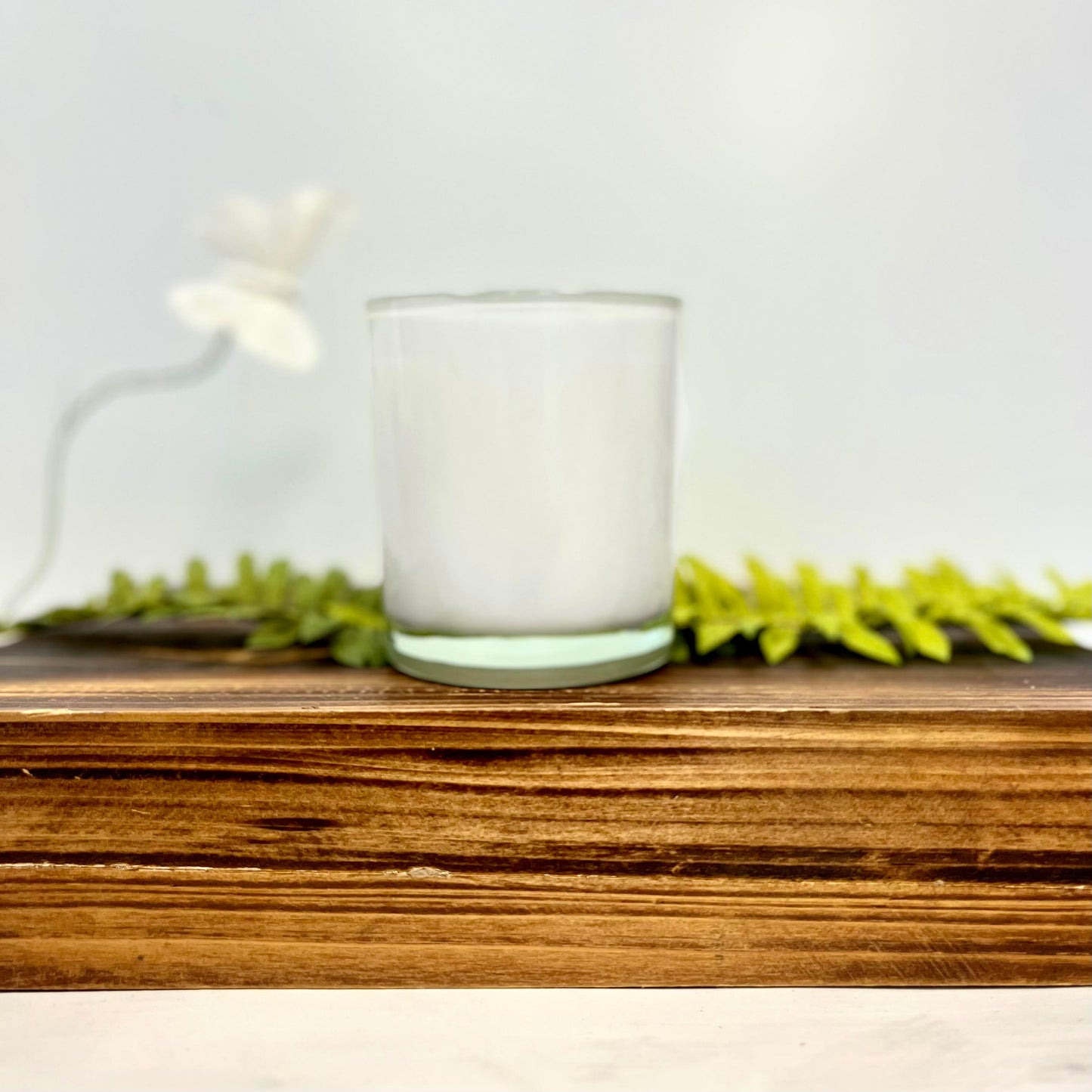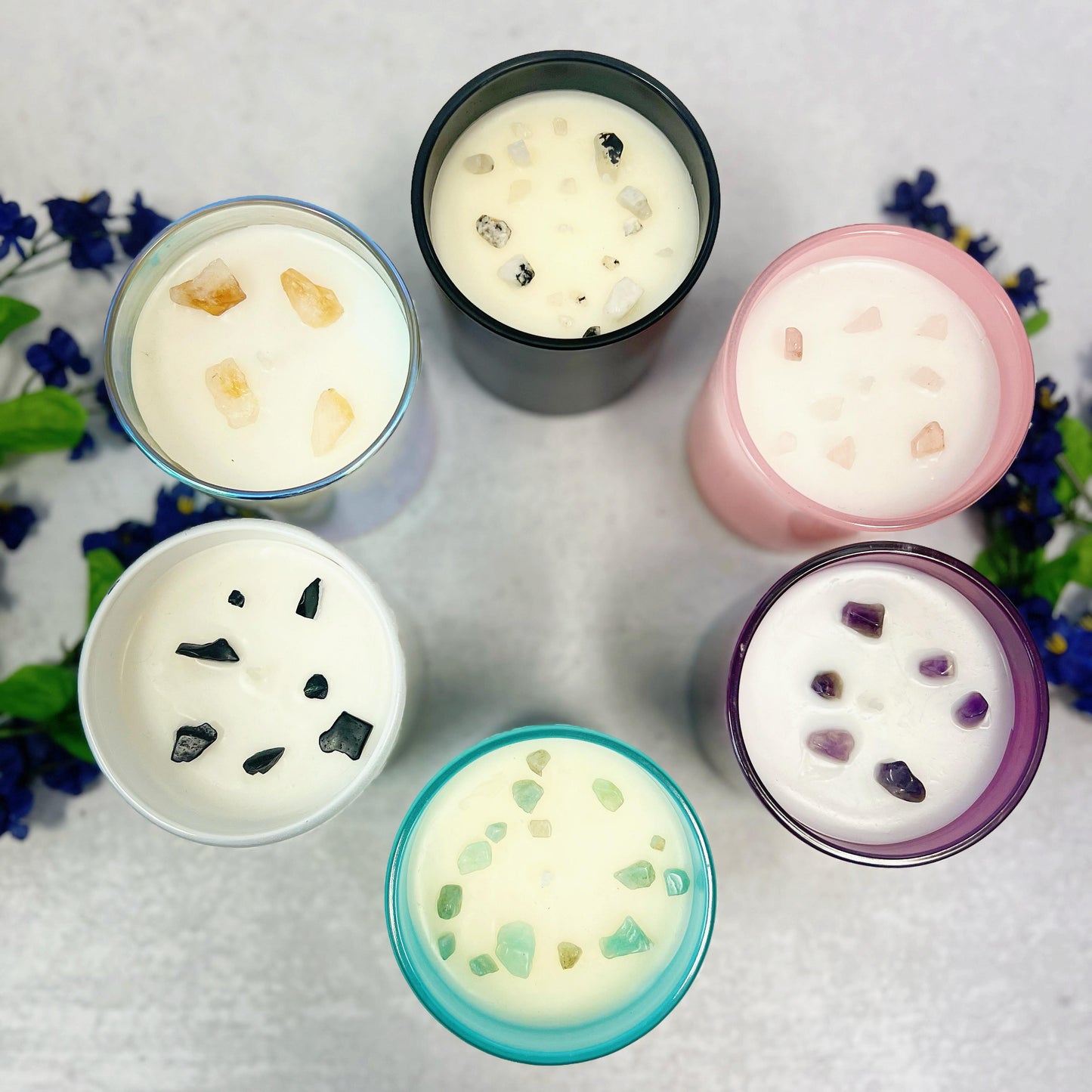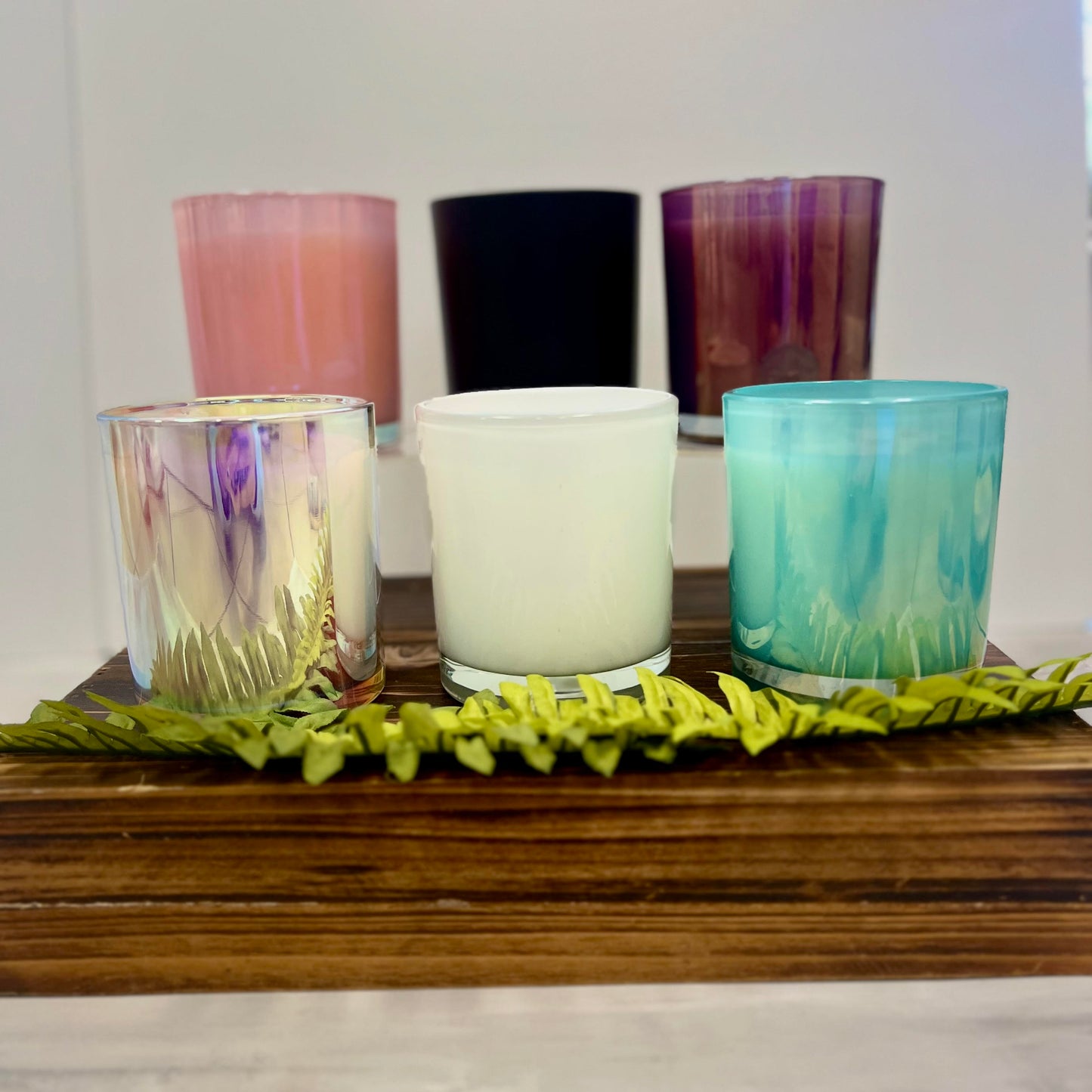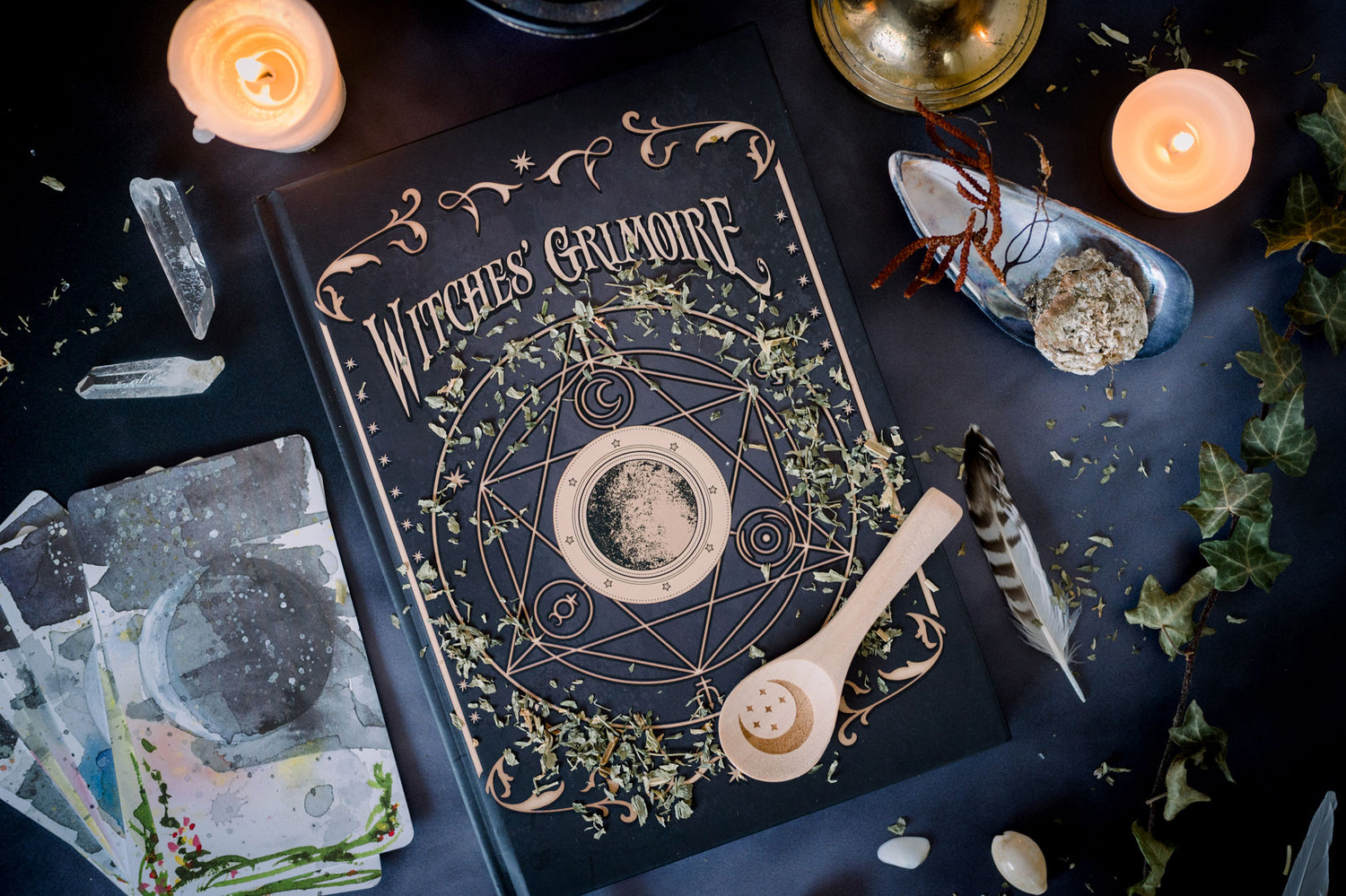 The Mystic Cave
Join our live shopping experience for special products and exclusive deals!
Learn More
Free Shipping

We offer free shipping over $100! Discount automatically applied during checkout.