Regular price
Sale price
$7.49 USD
Unit price
per
Sale
Sold out
Aphrodite Soulmate Spray: Your Cosmic Matchmaker in a Bottle

Isn't the quest for love something that stirs the deepest corners of our hearts? Whether you're seeking a new partnership or looking to deepen an existing relationship, the yearning for authentic, soul-level connection is universal. In these meandering journeys of the heart, Aphrodite—goddess of love—serves as a divine guide. Our Aphrodite Soulmate Spray is crafted to be your aromatic ally in this adventure.

Love, But Make It Divine
This isn't just another romantic spray; it's a cosmic invitation. With each spritz, you're echoing a celestial call: "Aphrodite, I trust in you, to bring to me a love that's true." Remember, the goddess doesn't just bring any love; she aligns you with a soulmate who uplifts your spirit, sometimes in ways you never expected. It's not just about finding a partner; it's about aligning with a love that serves your highest good.

The Alchemy of Intention and Moon Magic
Every bottle of Aphrodite Soulmate Spray is a symphony of 100% essential oils, Reiki energy, and lunar alignment. We craft each bottle when the moon phase harmonizes with the intention of soulmate attraction, creating a blend that's as spiritually potent as it is fragrant.

How to Use for Maximum Cosmic Alignment
- Light a pink candle and place a pinch of red rose petals next to it as an offering to Aphrodite.
- Spray three times in your aura while invoking the goddess to guide you to a partner that best serves your spiritual and emotional journey.

What's Inside this Elixir of Love?
- 100% Essential Oils: Handpicked for their love-attracting qualities.
- Reiki Symbols: Infused to channel and align loving energies.
- Lunar Harmony: Timed with moon phases to potentiate your intention for love.

In this complex labyrinth called life, finding a love that nourishes you can sometimes feel like an unattainable dream. Our Aphrodite Soulmate Spray is our heart-to-heart way of saying, "Hey, you deserve love, and the universe is conspiring to make it happen." Let this spray be your spiritual compass, pointing you toward a love that doesn't just make your heart flutter, but also elevates your soul.
Shipping & Returns

Shipping calculated at checkout.

Free US shipping for orders over $100.

All Sales Final.
Share
View full details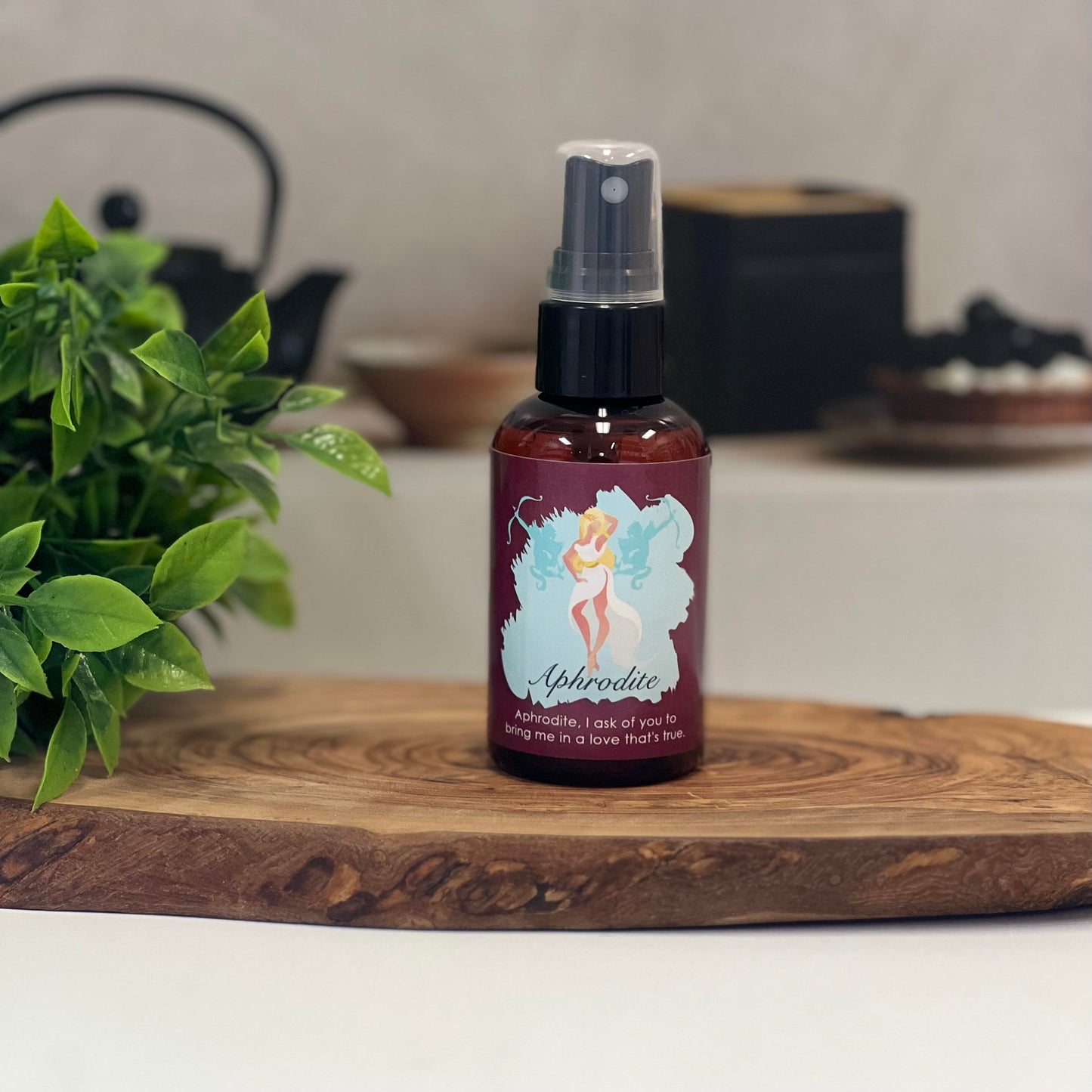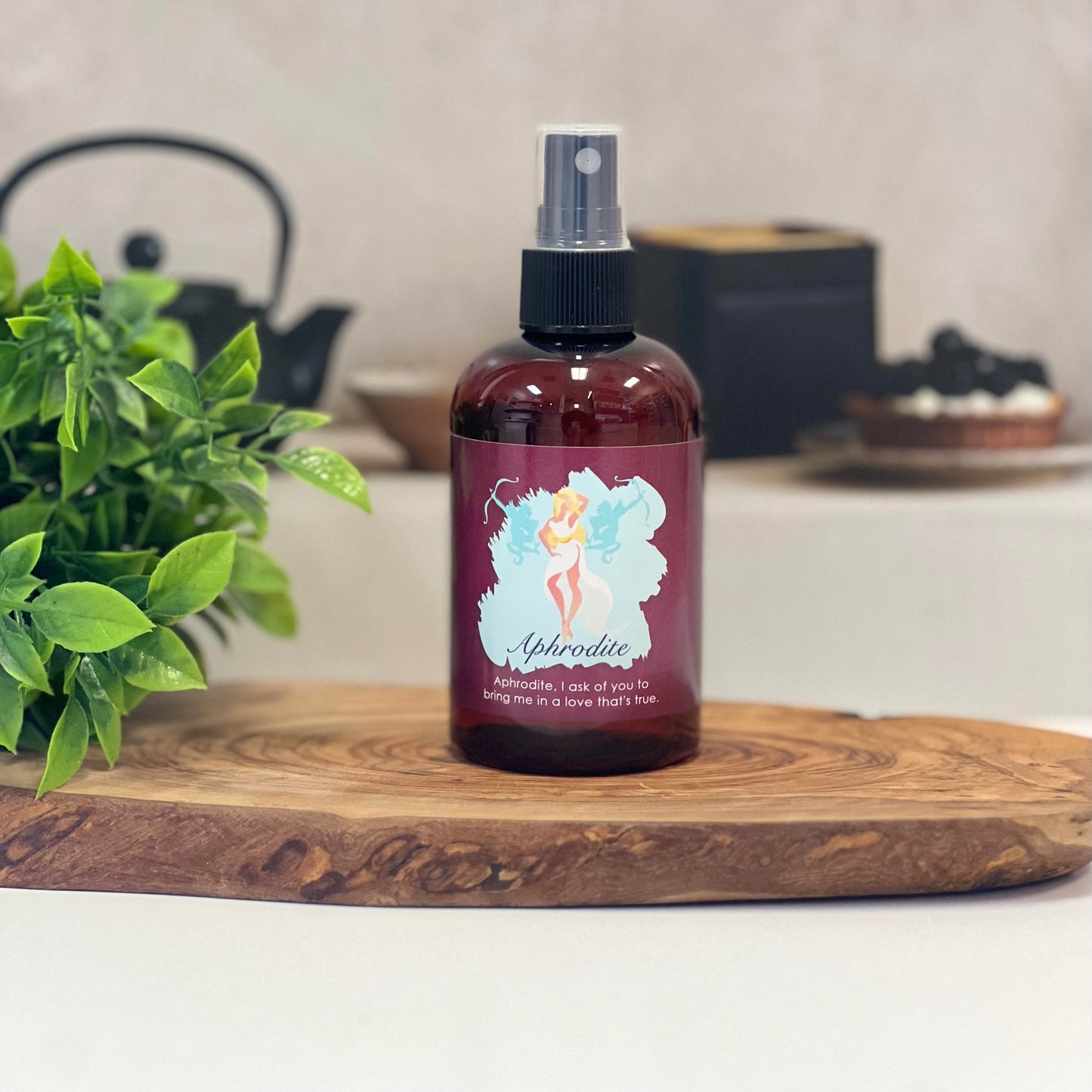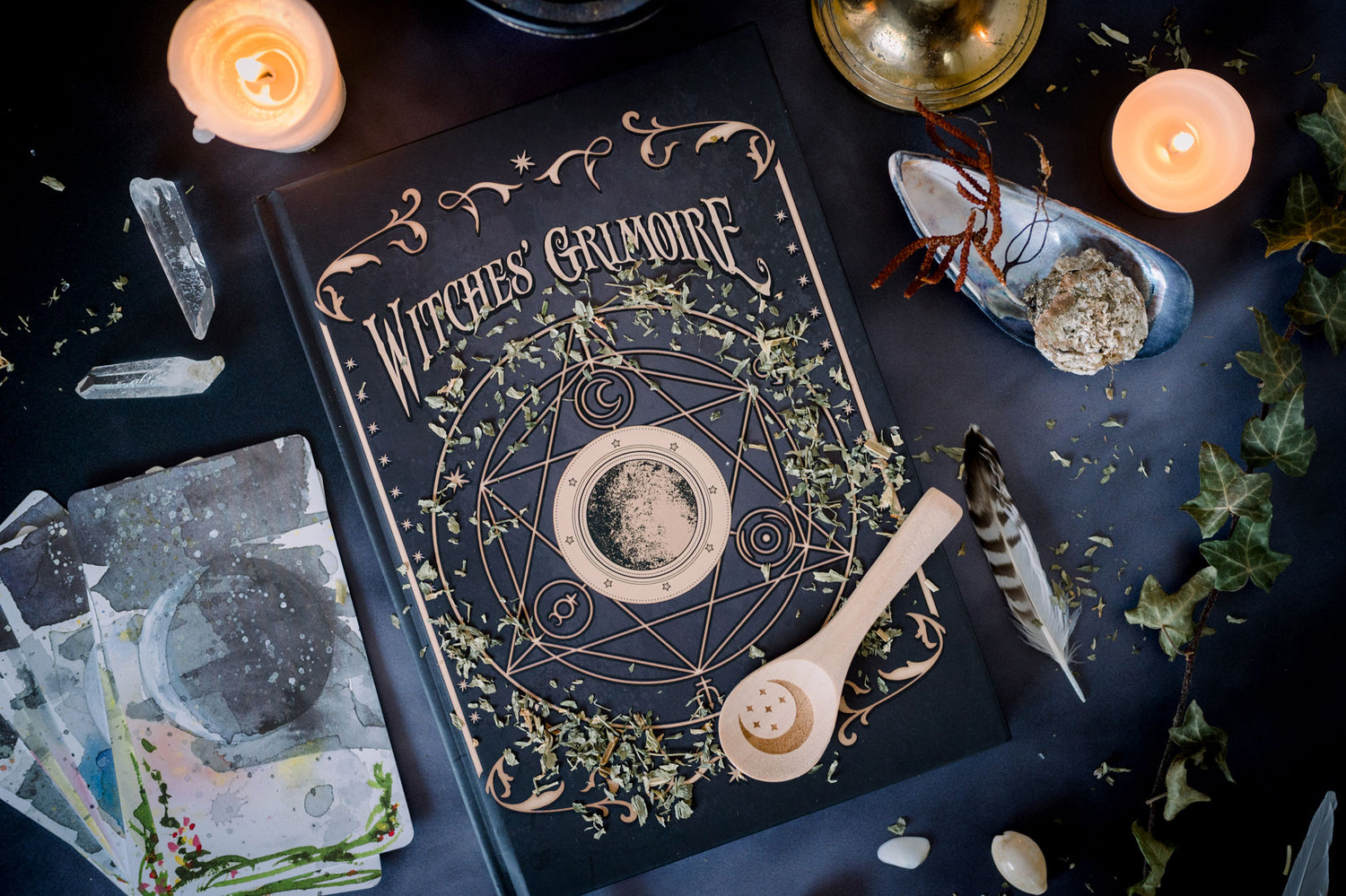 The Mystic Cave
Join our live shopping experience for special products and exclusive deals!
Learn More
Free Shipping

We offer free shipping over $100! Discount automatically applied during checkout.