Regular price
Sale price
$8.95 USD
Unit price
per
Sale
Sold out
Introducing our Calm Your Tatas Relaxation Spray: Find Balance and Inner Peace

We all have those moments when our energy feels scattered and our emotions run wild. But fear not! Our custom-crafted Calm Your Tatas Relaxation Spray is here to bring harmony and tranquility back into your life.

Formulated with the soothing essence of Lavender and Bergamot essential oils, this 2oz spray is a delightful blend that promotes relaxation and restores inner balance. Just a few sprays of this magical elixir will help you find your center and release any tension or stress that may be weighing you down.

With its calming aroma and gentle mist, our Calm Your Tatas Relaxation Spray creates a serene atmosphere wherever you are. Whether you're at home, in the office, or on-the-go, a quick spritz is all it takes to reset your energy and invite a sense of calm and peace.

Crafted with love and infused with Reiki energy, this spray goes beyond the power of essential oils and harnesses the universal life force energy to enhance its healing properties. It adds an extra layer of positive energy to support your emotional well-being and promote a deep sense of relaxation.

So, when life gets overwhelming and your tatas need some tender loving care, reach for our Calm Your Tatas Relaxation Spray. Spray it around your space, on your body, or wherever you need a moment of calm. Let the harmonizing blend of Lavender and Bergamot work their magic as you reclaim your serenity.

Experience the transformative power of our Calm Your Tatas Relaxation Spray and restore balance to your mind, body, and spirit. Embrace the calmness within and let your energy flow freely.

Ingredients: Lavender and Bergamot Essential Oils, Distilled Water, and Reiki Energy.
External use only
Because of supply chain issues, the color of the cap for the mister product may range between black and white. 🎨⭐️
About Working Girl's Magic
Working Girl's Magic is designed to blend the business world and conscious spiritual living for the modern day business woman; providing tools and products that will help bringing a healthy balance between the business world and conscious living.
Kelly and Laurie bring to the table years of experience in bridging the gap between traditional business and spiritual consciousness. They are passionate about providing tools and guidance needed to be both spiritually conscious and a success in the business world.
About Kelly:
Kelly J Parsons is an intuitive business owner, consultant, marketer and graphic designer. Kelly works with businesses from all walks of life and helps bring their visions to reality through her intuitive senses and grounded business knowledge. Her greatest joy is to see the businesses she helps accomplish their wildest dreams of entrepreneurial success!
About Laurie:
Laurie Barraco is a professional psychic, soul coach, author, intuitive business consultant, and owner of The Mystical Moon – 2 brick and mortar storefronts. Laurie truly enjoys working with clients and guiding them through their personal and professional journeys by using her psychic gifts combined with years of experience as an entrepreneur to help bring their intentions into physical reality.
Shipping & Returns

Shipping calculated at checkout.

Free US shipping for orders over $100.

All Sales Final.
Share
View full details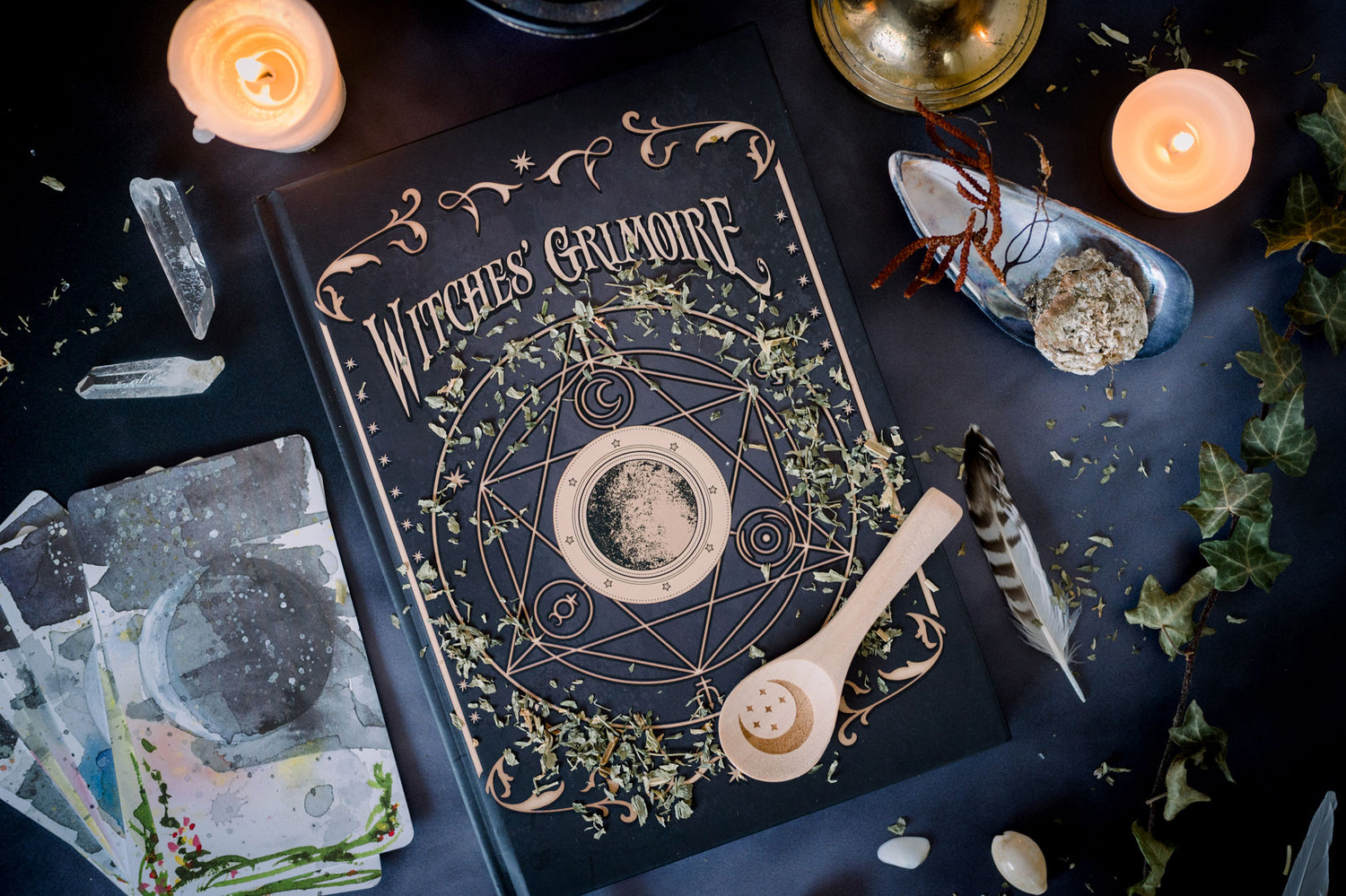 The Mystic Cave
Join our live shopping experience for special products and exclusive deals!
Learn More
Free Shipping

We offer free shipping over $100! Discount automatically applied during checkout.