Regular price
Sale price
$29.00 USD
Unit price
per
Sale
Sold out
Introducing the  "Divination Toolbox" – an all-encompassing collection meticulously assembled to elevate your divination practice and create a sacred space for spiritual exploration.

The Divination Toolbox is your ultimate resource for connecting with higher realms and unlocking your innate psychic potential. This extraordinary toolbox combines essential elements to support your divination journey, including:

1. Purifying Sage Bundle: Clear yourself and your surroundings with the cleansing power of sacred sage. This time-honored tool releases stagnant energies, negativity, and fosters a renewed sense of clarity and harmony.

2. Oracle Oil: Open the gateways to your psychic gifts with our carefully crafted Oracle Oil. This exquisite blend of aromatic essences and botanical extracts is meticulously designed to enhance intuition, elevate awareness, and deepen your connection to unseen dimensions.

3. Empowering Apophyllite Crystal: Embrace the enchanting energy of the Apophyllite crystal to facilitate spirit connection and activate your crown chakra. Its gentle yet potent vibrations promote clarity, inner vision, and facilitate communication with higher realms.

4. Harmonizing Selenite Wand: Utilize the transformative properties of the Selenite wand to sever emotional attachments and invite radiant light into your being. This luminous crystal emits a soothing energy that purifies your energetic field, fosters emotional release, and aligns you with spiritual clarity.

With the Divination Toolbox at your disposal, you gain the essential tools to establish a sacred sanctuary, nurture your intuitive abilities, and embark on profound divination journeys. Whether you are an experienced practitioner or a curious seeker, this toolbox will guide you towards illuminating insights, spiritual growth, and transformative experiences.

Embrace the magic of divination and unlock the boundless wisdom of the universe with the Divination Toolbox.
The Divination Toolbox Includes:
1 - 4 inch White Sage Wand
1 - Apophyllite Crystal approximately .5 inches
1- Oracle Oil 5 ml
1 - 3 inch Selenite Wand
1 - 4x6 in Mesh Bag 
Shipping & Returns

Shipping calculated at checkout.

Free US shipping for orders over $100.

All Sales Final.
Share
View full details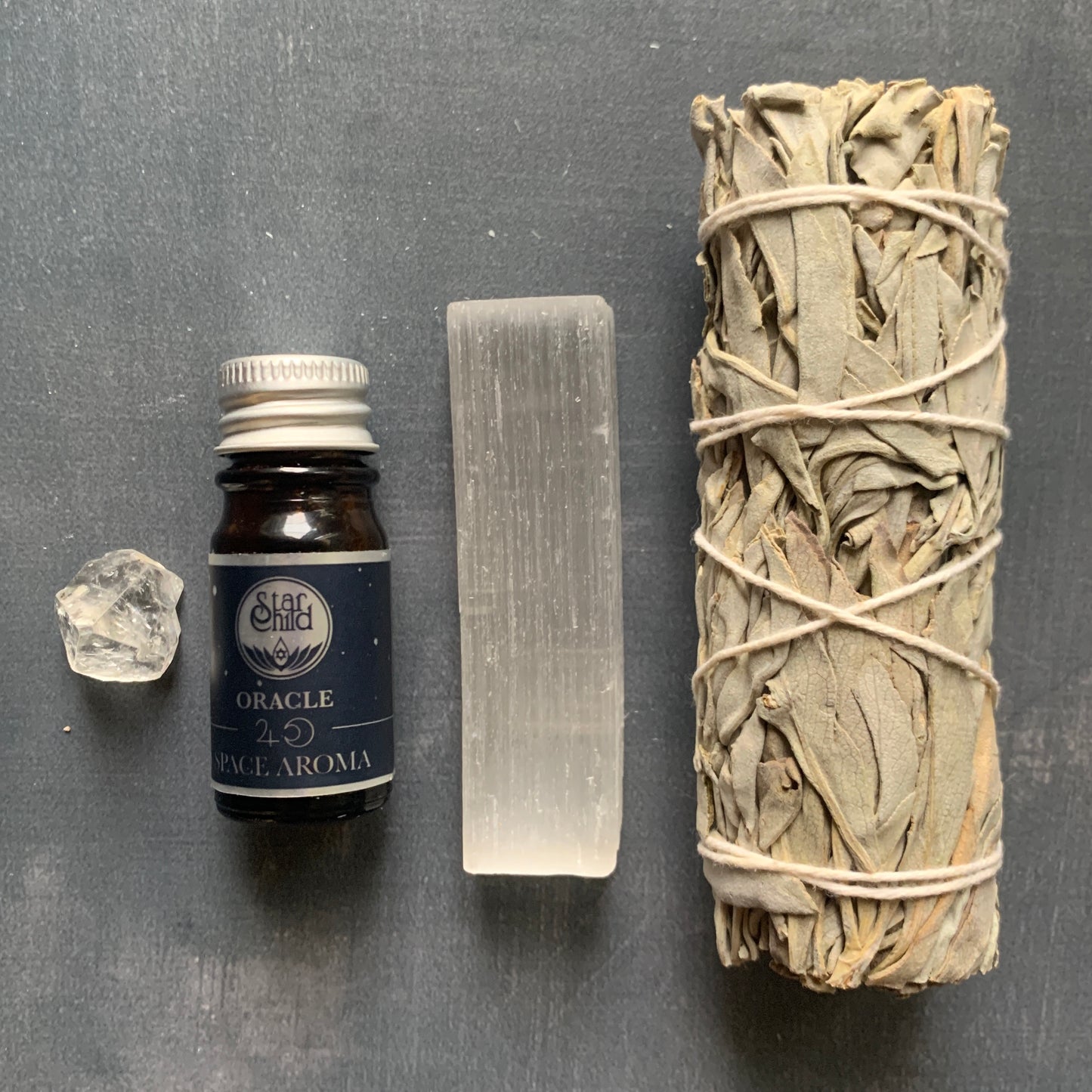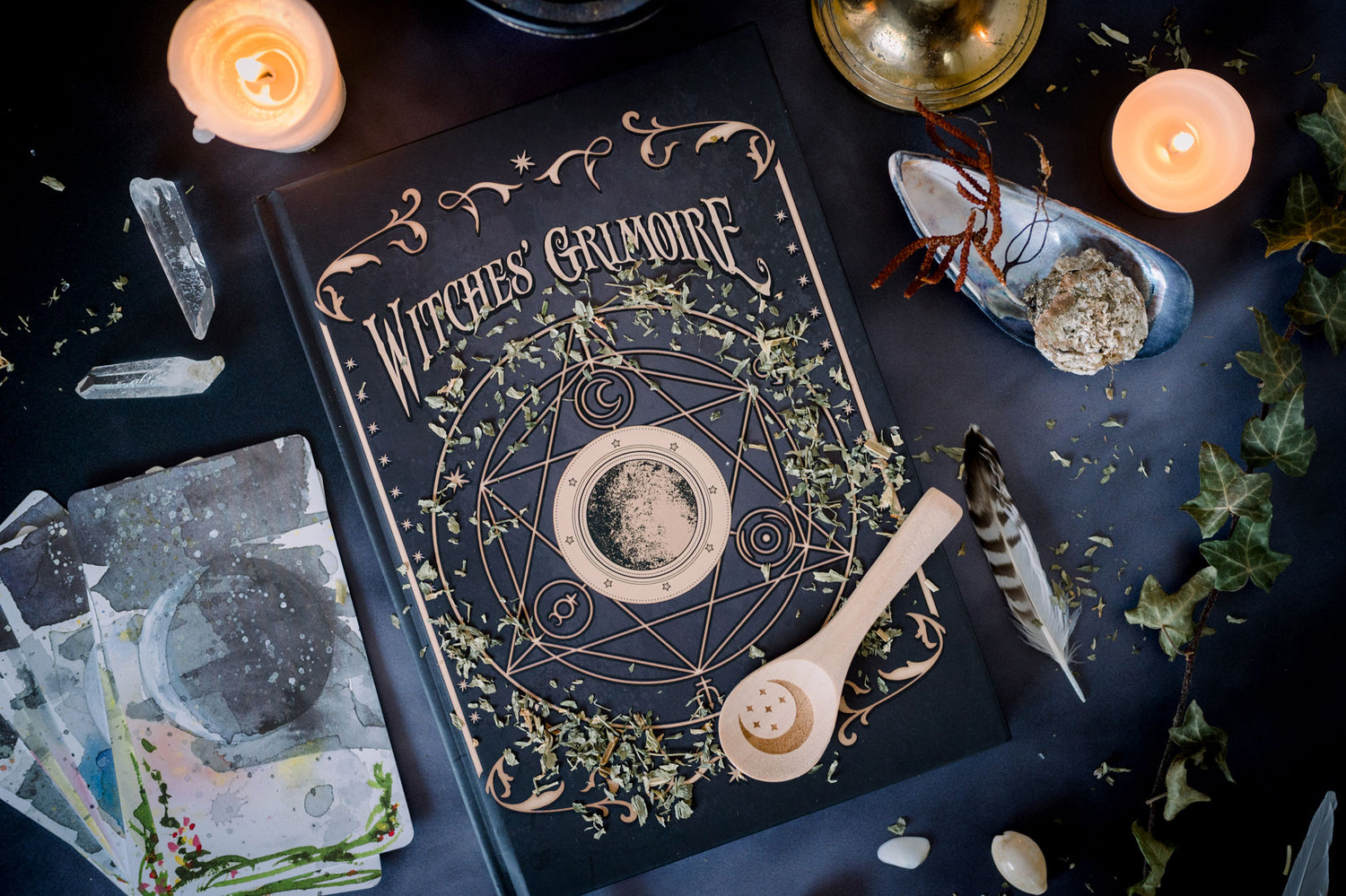 The Mystic Cave
Join our live shopping experience for special products and exclusive deals!
Learn More
Free Shipping

We offer free shipping over $100! Discount automatically applied during checkout.