Regular price
Sale price
$7.49 USD
Unit price
per
Sale
Sold out
Ganesh Spray: Your Elixir for Overcoming Life's Obstacles and Welcoming Abundance

Life is often a labyrinth of challenges and opportunities, isn't it? It's like being in a constant dance with hurdles that sometimes seem too high to leap over. That's why we're so excited to share the Ganesh Spray with you—a tender and potent hug in a bottle designed to help you navigate through your own unique maze with grace and abundance.

Create a Sacred, Obstacle-Free Environment
Imagine being enveloped in an aromatic mist that not only lifts your spirits but literally melts away the barriers on your path. That's the essence of the Ganesh Spray. As you mist your aura and space, visualize those cumbersome obstacles transforming into stepping stones toward your dreams. Our intention is for each spritz to be a prayer and a promise: "Ganesh, clear my path and make way for abundance."

Craftsmanship Rooted in Intention and Lunar Energy
We carefully blend sage, orange, and cinnamon essential oils with distilled water and Reiki energy to create a spray that's more than a pleasant aroma—it's an energy harmonizer. Concocted during specific moon phases to align with your intentions, each bottle is like a tiny, bottled ceremony infused with the transformative energy of Ganesh.

Ritual Tips for Optimal Benefits
- For a powerful synergistic effect, consider pairing Ganesh with Lakshmi, the goddess of abundance. Spray Ganesh for 3 days, both morning and night. Then, switch to Lakshmi for the next 3 days to invite prosperity.
- Trust the process as you continue this ritual; you're essentially replacing barriers with blessings.

Inside Each Lovingly Handcrafted Bottle
- Sage Essential Oil: For cleansing and clarity.
- Orange Essential Oil: For joy and abundance.
- Cinnamon Essential Oil: For warmth and spice.
- Reiki Energy: For spiritual alignment and obstacle removal.
- Moon-Phase Crafting: For amplifying your deepest intentions.

Every bottle is lovingly handcrafted in small batches, giving it a special uniqueness. And, like you, each bottle has its own inherent beauty—variations in color and scent are its natural fingerprint. As you hold this spray, know that it was made for you, in honor of your journey. With each spray, may you feel supported, seen, and divinely guided.
Shipping & Returns

Shipping calculated at checkout.

Free US shipping for orders over $100.

All Sales Final.
Share
View full details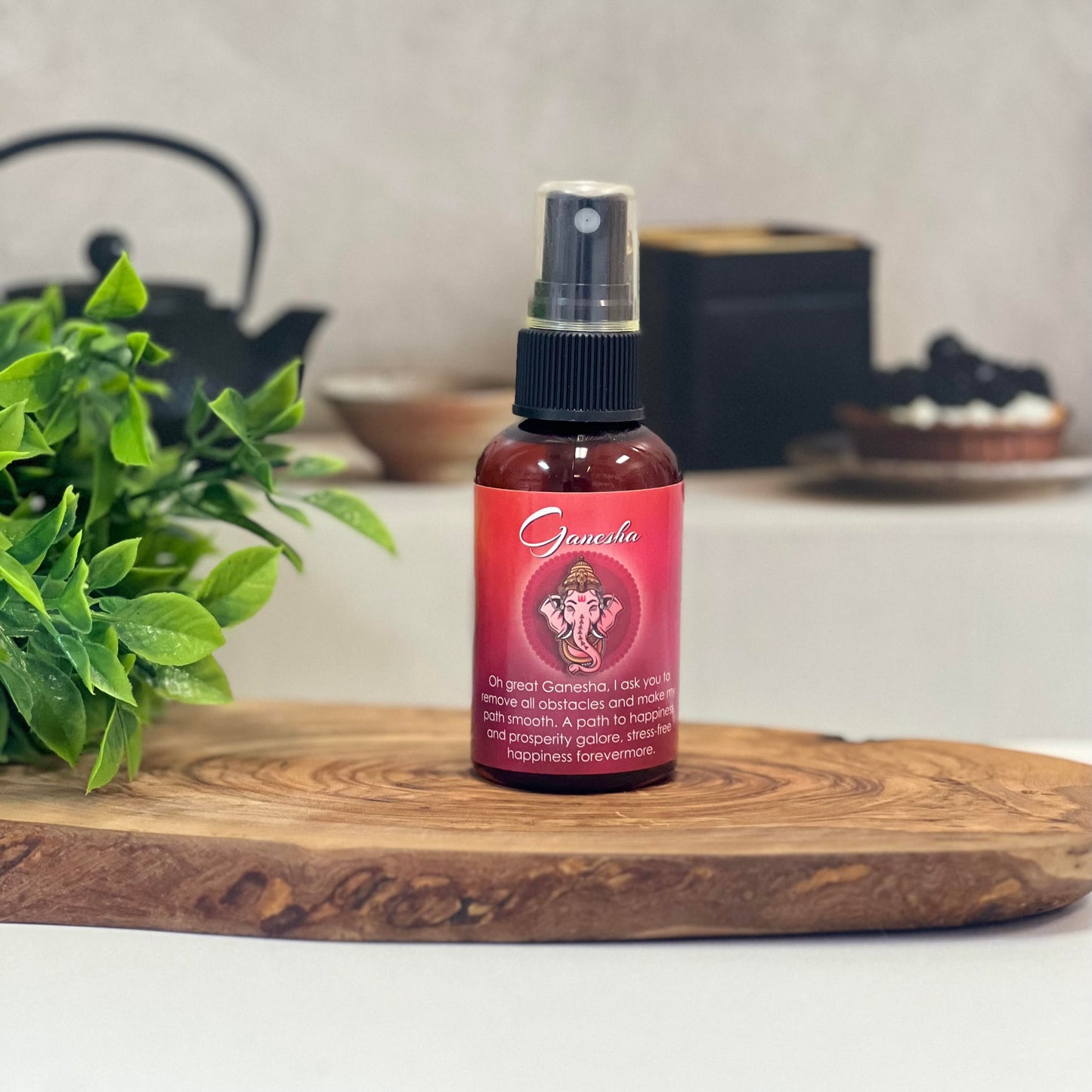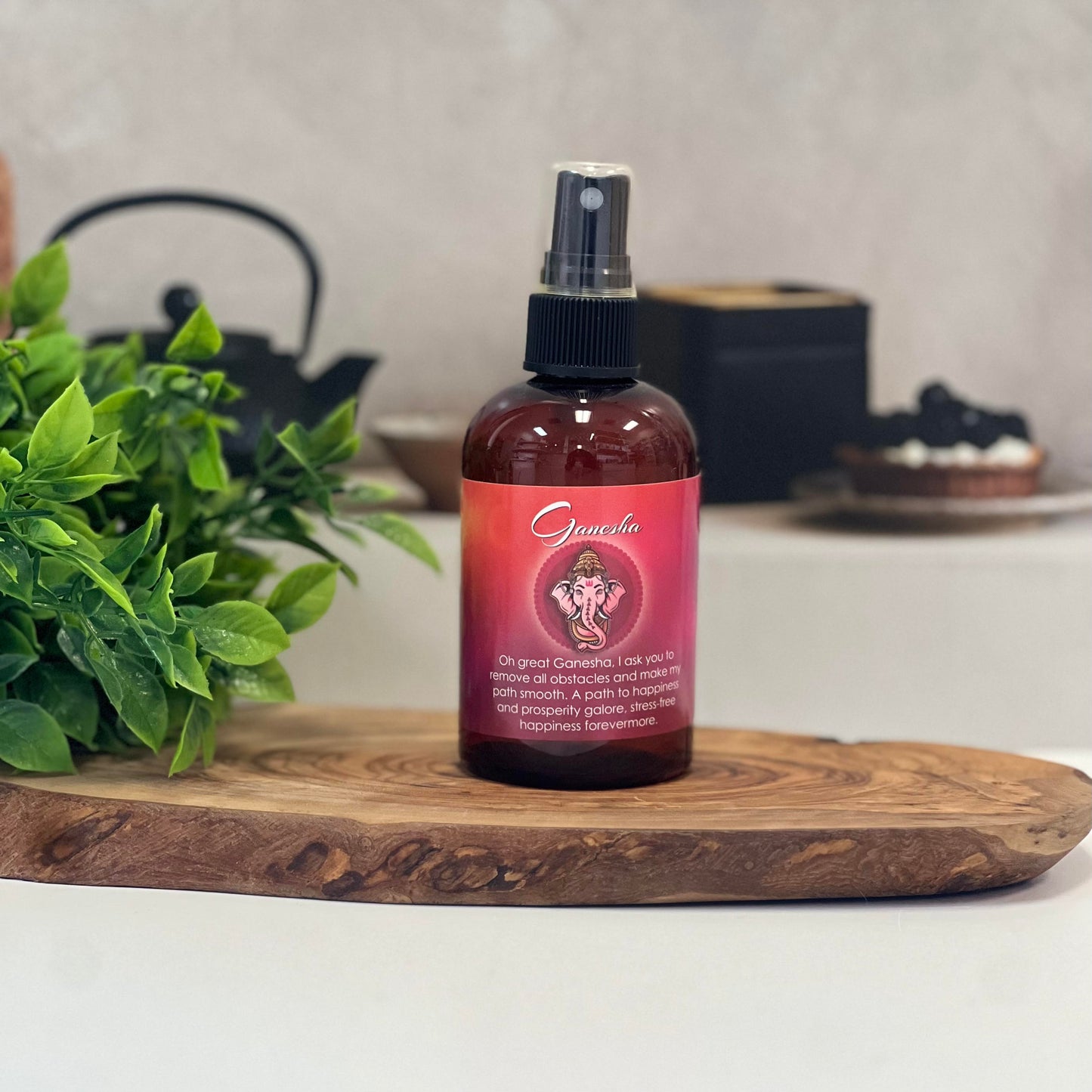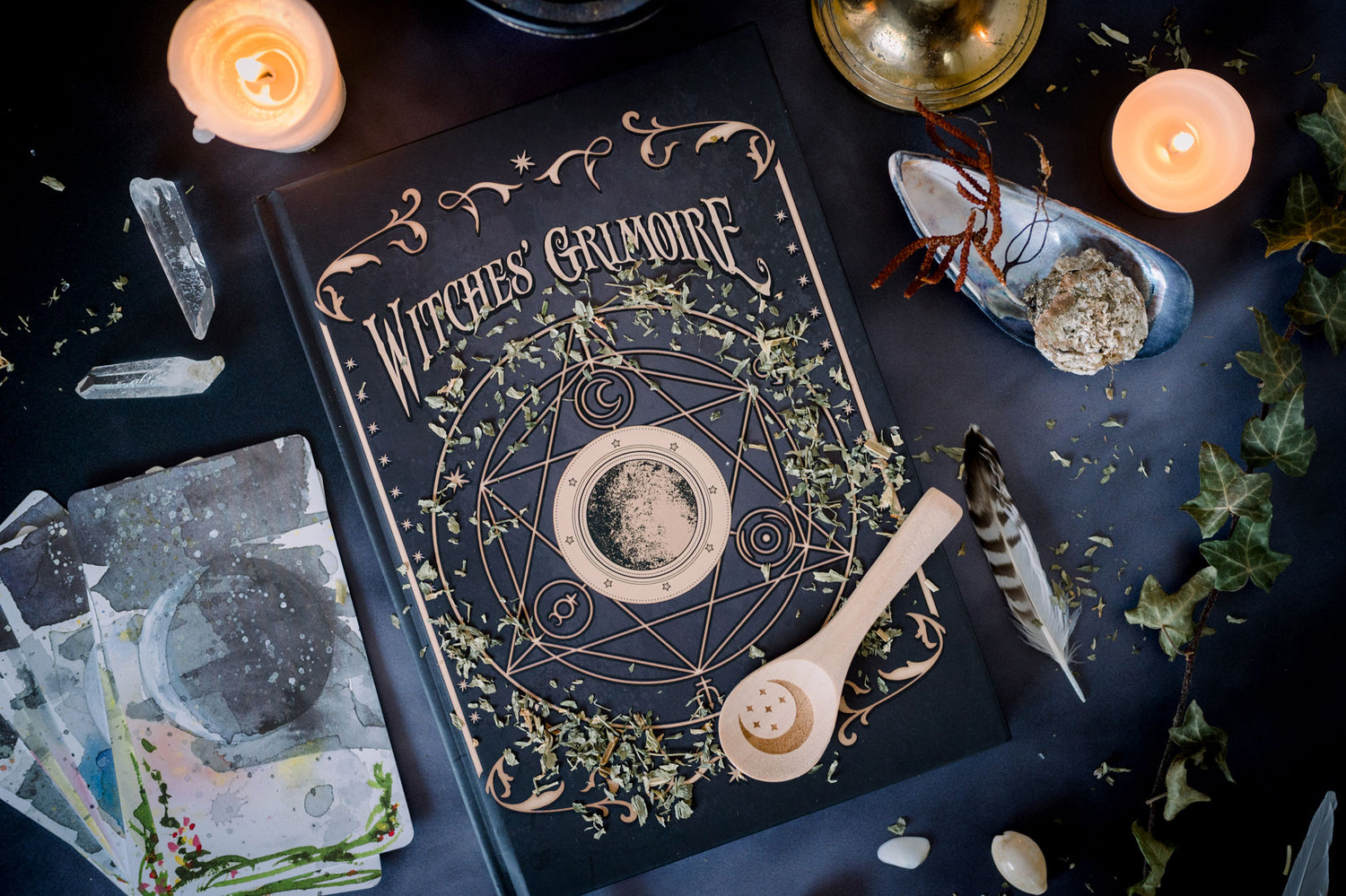 The Mystic Cave
Join our live shopping experience for special products and exclusive deals!
Learn More
Free Shipping

We offer free shipping over $100! Discount automatically applied during checkout.