Regular price
Sale price
$7.49 USD
Unit price
per
Sale
Sold out
Lakshmi Spray: Invite Prosperity, Joy, and Success into Your Space

A Heartfelt Welcome to Aspiring Abundance Seekers
Are you yearning for a touch more happiness, a dash more prosperity, or a sprinkle of success in your life? Sometimes, all we need is a little divine guidance to bring us closer to achieving our heart's desires. If this resonates with you, consider our Lakshmi Spray as your aromatic ally.

Beyond A Scent—It's a Sacred Experience
Made with a divine blend of clove, cinnamon, patchouli, and orange essential oils, our Lakshmi Spray does more than just perfume your space. It's designed to act as a catalyst, inviting the Hindu Goddess Lakshmi to grace your home or business with her abundant blessings. Each spritz is not just a fragrance; it's a sacred invocation.

Craftsmanship that Honors Your Intention
This isn't a run-of-the-mill room spray. It's a lovingly-crafted potion, imbued with Reiki energy and created during a specific moon phase that aligns with the power of Lakshmi. In other words, it's an intentional tool designed to amplify your deepest aspirations for prosperity, happiness, and success.

Tips for Creating a Sanctuary of Abundance
- Welcoming Lakshmi starts at your doorsteps. Spray six times around all doorways in your home or business. Each spritz is like laying down a welcome mat for this generous Goddess and the abundant blessings she carries.
- For a powerhouse of manifestation, pair Lakshmi with Ganesh. Begin with spraying Ganesh for 3 days, morning and night. Follow this up with Lakshmi in the same fashion for the next 3 days. As Ganesh removes obstacles, Lakshmi fills the created space with boundless opportunities.

Your Spray of Prosperity Includes:
- Clove, Cinnamon, Patchouli, and Orange Essential Oils: Each oil specifically chosen to resonate with Lakshmi's energy of abundance.
- Reiki Infusion: Every bottle is energetically charged to maximize its potency.
- Lunar Aligned Crafting: The timing of each batch is carefully chosen to coincide with auspicious moon phases.

With each spritz, envision the space around you filling up with the golden glow of prosperity, the soft hue of happiness, and the vibrant color of success. Thank you for letting us be a part of your journey toward abundance. Here's to inviting more richness—both material and spiritual—into your life!
Shipping & Returns

Shipping calculated at checkout.

Free US shipping for orders over $100.

All Sales Final.
Share
View full details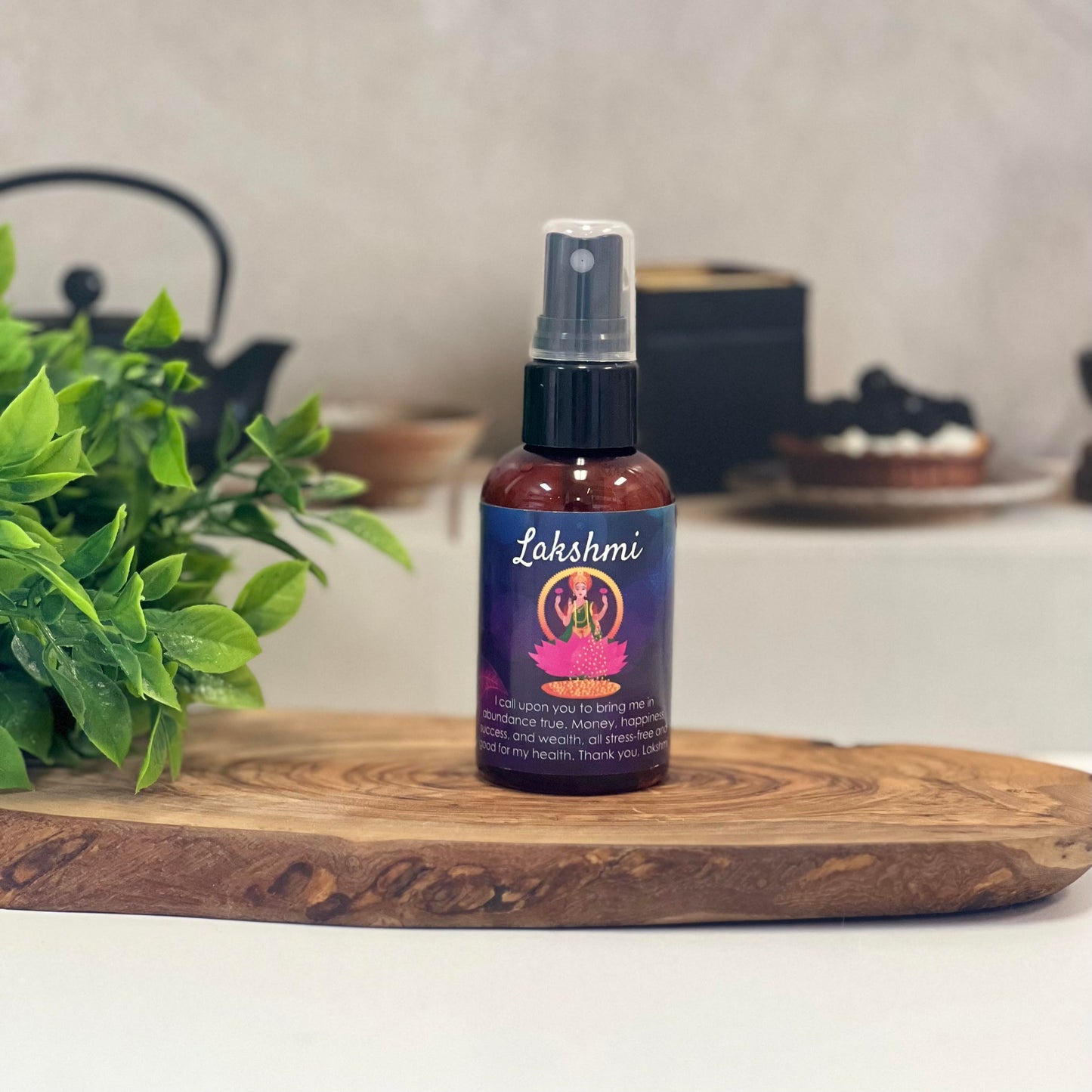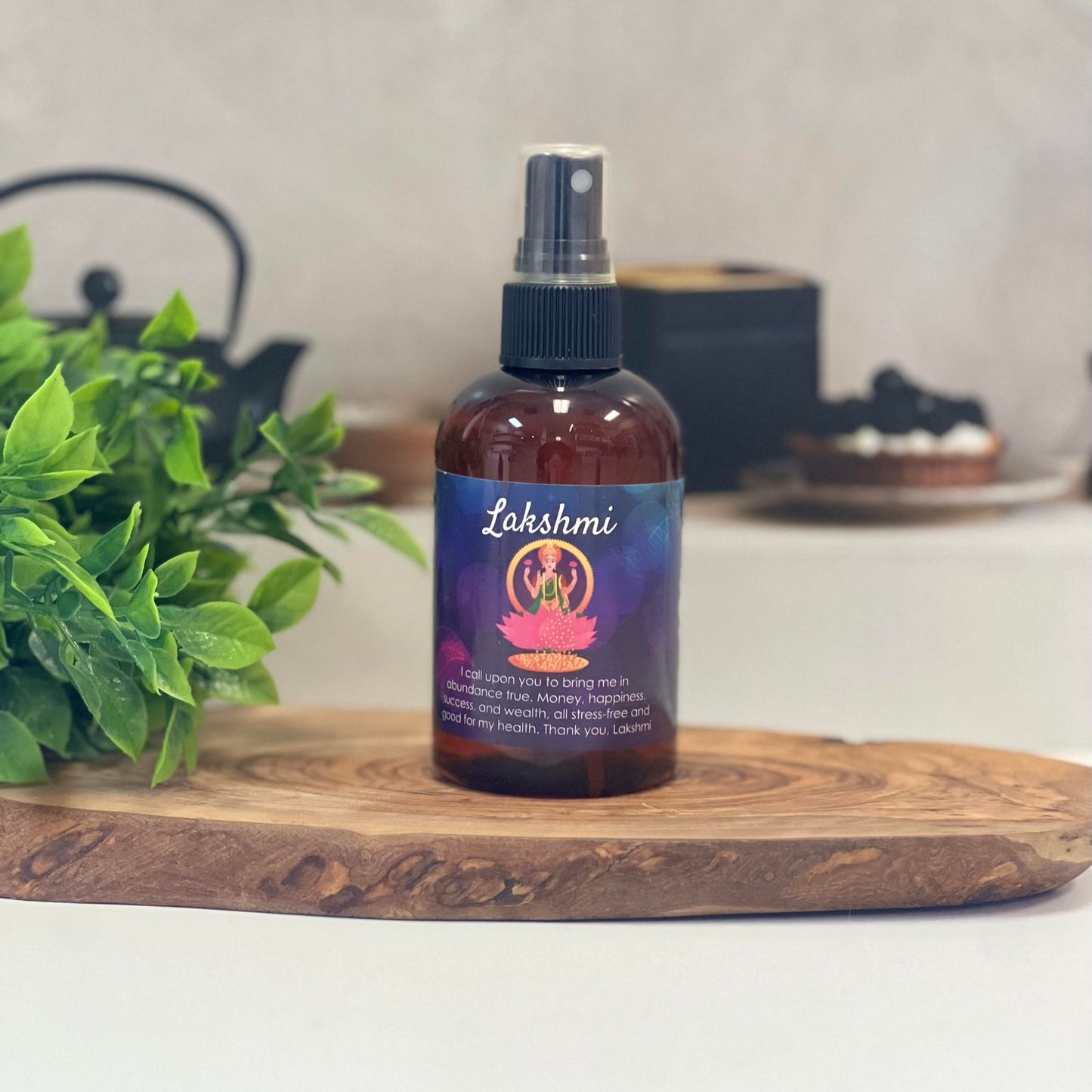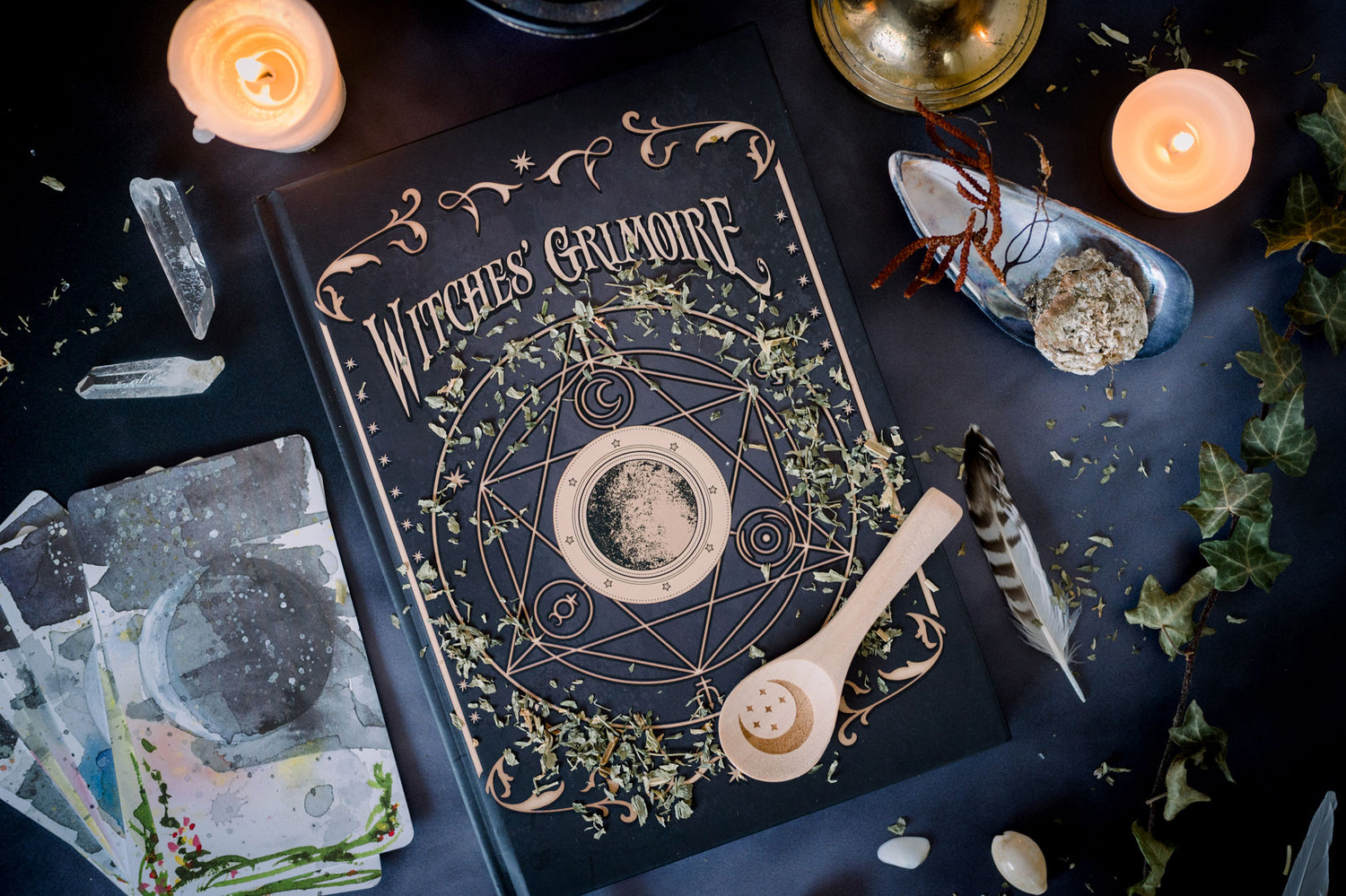 The Mystic Cave
Join our live shopping experience for special products and exclusive deals!
Learn More
Free Shipping

We offer free shipping over $100! Discount automatically applied during checkout.