Regular price
Sale price
$13.00 USD
Unit price
per
Sale
Sold out
You know that exhilarating breath you take when you step into the mystical embrace of our store? Well, guess what? We've bottled that enchanting essence into our very own Mystical Moon Candle! 

Imagine filling your sacred space with the same tranquil and meditative atmosphere that you love in our store. Our Mystical Moon Candle is more than just a candle – it's a vessel of serenity infused with the soothing energy of Iolite.

Let the gentle flicker of the candle's flame guide you into a state of zen, bringing that mystical ambiance right to your own haven. Embrace the harmonious vibes and create your own meditative haven with the Mystical Moon Candle.

Light it up, relax, and let the magic unfold.

With mystical vibes,
Laurie 🌙💫
Soy Wax Base 
100% Cotton Wick
Approximately 22-28 hr burn time

It is recommended to burn your candle for at least 2 hours to receive the benefits of your intentions.
Tip ~ Light your Mystical Moon Candle during your meditation or relaxation practices to enhance the soothing and calming atmosphere, allowing the energies of Iolite to envelop you in a cocoon of tranquility.
Fragrance ~ Notes of sage and sandalwood with iolite chips

Discover the Magic of Iolite: Elevate Your Spirit and Find Balance Within

Immerse yourself in the enchanting energies of Iolite, a gemstone that harmoniously blends mesmerizing hues with profound metaphysical properties. This captivating crystal is a beacon of spiritual expansion and inner harmony, guiding you towards a deeper connection with your inner self. Embrace the spiritual, emotional, and healing benefits of Iolite as it assists you in finding your true path and restoring emotional equilibrium. With Iolite by your side, experience a newfound sense of clarity and alignment that resonates through every facet of your being.

Key Benefits:
Spiritual Expansion: Iolite acts as a compass for your spiritual journey, opening doors to higher consciousness and expanded awareness.

Emotional Balance: Infused with calming energies, Iolite soothes turbulent emotions and encourages emotional healing and self-discovery.
Enhanced Intuition: This gem heightens your intuitive abilities, helping you tap into your inner wisdom and make decisions from a place of insight.
Inner Strength: Iolite's supportive energy empowers you to overcome challenges and foster inner strength, enhancing your resilience.
Alignment and Clarity:By harmonizing your energy centers, Iolite promotes mental clarity and aligns your thoughts with your higher purpose.
Affirmation
: "I embrace the wisdom within me and align with my spiritual path. I am balanced, intuitive, and filled with inner strength."
Let Iolite be your guide as you explore the depths of your spirituality and find equilibrium within your heart and mind. Experience the transformational power of this gem and embrace the journey of self-discovery it offers.
*Travel tin suggested burn time ~ 4 hours at a time. Allow tin to cool after 4 hours.*
Purchase includes candle only.
Shipping & Returns

Shipping calculated at checkout.

Free US shipping for orders over $100.

All Sales Final.
Share
Auto-renews, skip or cancel anytime.
Auto-renews, skip or cancel anytime.
View full details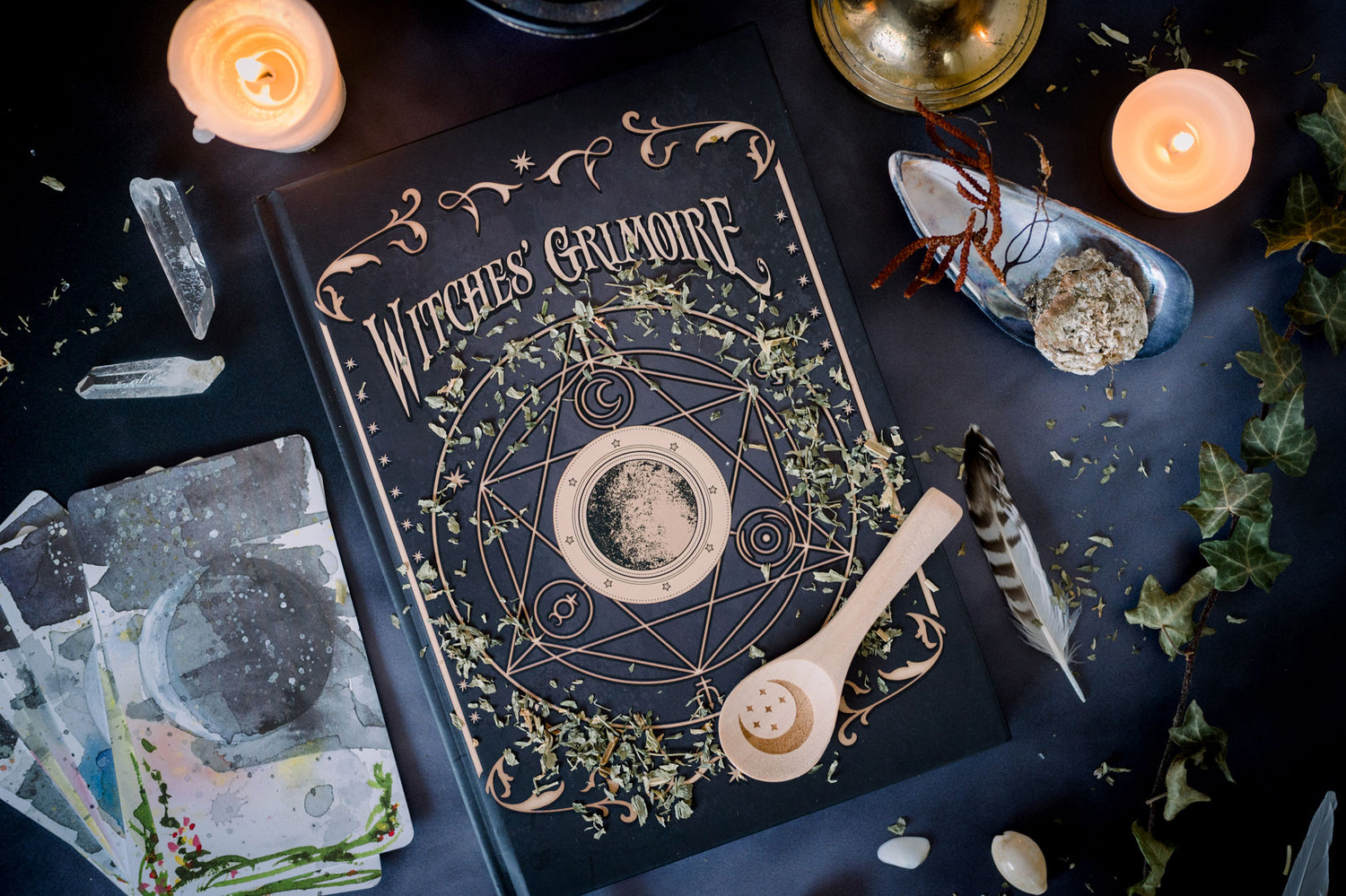 The Mystic Cave
Join our live shopping experience for special products and exclusive deals!
Learn More
Free Shipping

We offer free shipping over $100! Discount automatically applied during checkout.